Cultural colors of Morocco
The exhibition Cultural colors of Morocco is part of a comprehensive project based on an unpublished research on the historical origins, symbology and natural pigments of color in Morocco. Carried out by the Spanish company INNOVARTE, the exhibition was launched in Rabat by the Islamic Culture Foundation (FUNCI) and the Spanish Embassy in Morocco […]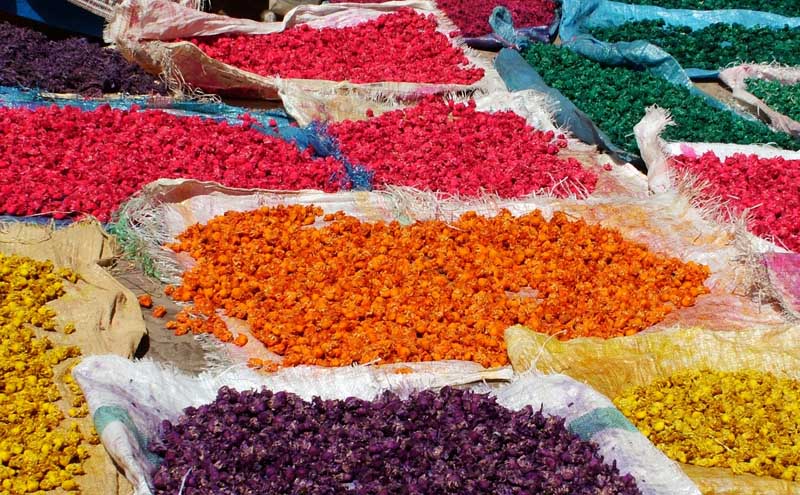 The exhibition Cultural colors of Morocco is part of a comprehensive project based on an unpublished research on the historical origins, symbology and natural pigments of color in Morocco. Carried out by the Spanish company INNOVARTE, the exhibition was launched in Rabat by the Islamic Culture Foundation (FUNCI) and the Spanish Embassy in Morocco in 2011.
The colors symbolize and represent the values of a culture, and, thus, are a fundamental part of the country's essence. The wonderful use the Moroccan people has made of colors, which, once upon a time, caught the attention of painters like Delacroix, Fortuny, Tapiró or Matisse, still seduces everyone who sees it. However, the colors of Morocco are losing their particular essence lately, due to the introduction of foreign products and elements as a result of globalization and its impact on the people's identity.
This situation, playing in many different fields, is a threat to cultural diversity, making every place look the same. For this reason, INNOVARTE, specialized in research projects, development and innovation, decided to launch a research that shows the country's cultural colors and the harmony characterizing its chromatic palette. INNOVARTE's goal is to promote the economic development and competiveness of craft businesses.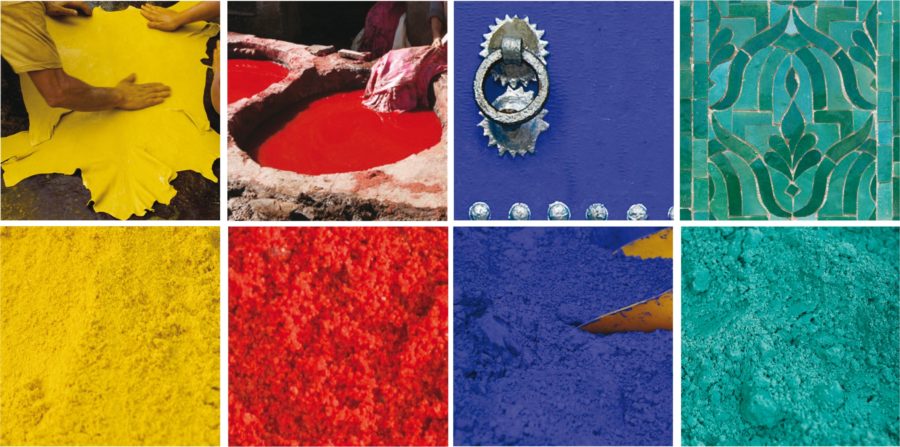 "Cultural colors of Morocco" is part of the international project "Med-O-Med, cultural landscapes of the Mediterranean and the Middle East", launched by FUNCI with the aim of recovering the traditional values and knowledge, as well as promoting research and a sustainable development in the region, always through the respect of the people's cultural identities.
Along with FUNCI, the following entities took part in the project: the Cervantes Institute, the Ministry of Culture of Morocco, Artisanat du Maroc and Fondation ONA. The project was funded by the Spanish Agency for International Development Cooperation (AECID).
Noticias relacionadas