Guided visits to the Islamic Madrid
Discover the unknown history of Madrid through the footprints and remains that gave it birth. Madrid is, in fact, the only European capital of Islamic origin, and was funded in the 9th century. Through this tour, we visit Madrid's Andalusi and Mudejar heritage, discovering how the city's Medieval daily life was. Guided by two specialists […]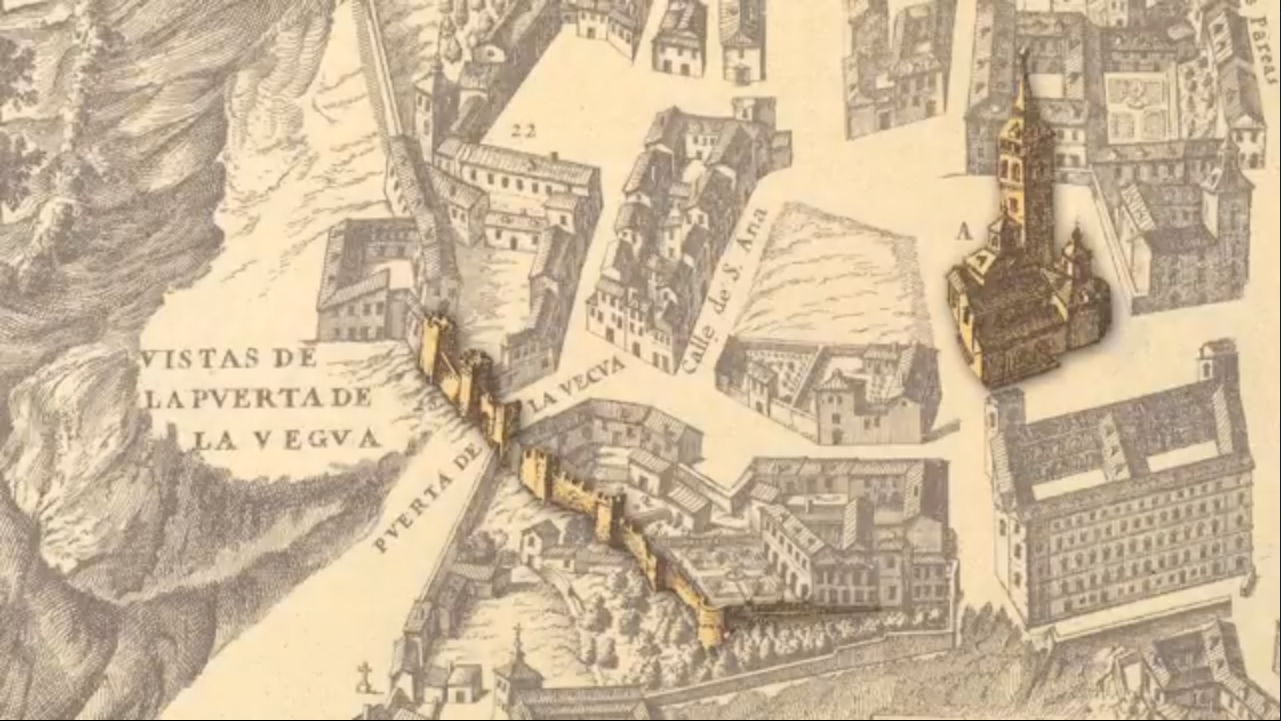 Discover the unknown history of Madrid through the footprints and remains that gave it birth. Madrid is, in fact, the only European capital of Islamic origin, and was funded in the 9th century. Through this tour, we visit Madrid's Andalusi and Mudejar heritage, discovering how the city's Medieval daily life was.
Guided by two specialists that will show us, in an accurate but fun way, the remains of the Arab wall, the silos, the alleys, the Islamic doors, the Arab quarter, the Medieval urban layout, and the Mudejar churches and palaces of Islamic inspiration still present in Madrid.
We will also see the famous water travel systems that originated the motto "On water I was built, my walls are made of fire". This will also give us the chance of learning how the water Islamic culture has been transmitted throughout Madrid's history.
Enter in the fortress town that was Madrid for two centuries and get to know its Muslim past, welcome to Mayrit!
Duration of the visit: 2 hours and 30 minutes, approximately
Calendar 2018
September 22nd. Time: 17.00.

Meeting place:

plaza de San Andrés (museo de San Isidro) 
October 06th. Time: 17.00. Meeting place: plaza de San Andrés (museo de San Isidro)
October 27th.

Time:

10.30.

Meeting place:

plaza de San Andrés (museo de San Isidro)
Prices and discounts
Individual pass: 10€/person

Individual pass with student card: 8,50€/pers.

Groups (15 to  30 pers.): 7€/pers.

Private visits: 80€/2 pers. y 100€/4 pers.
Click here to register.
The price will be paid before the beginning of the visit. In the cases that a discount is applicable, the corresponding card must be presented.