Bahrain is home to many sights and attractions, but what brings life and character to these spectacles are its inhabitants. Its milieu breathes though its citizens, their food, and shared practices. When all is said and done, it's the Bahraini community and their day to day lives that form the culture visitors love.
Contemplation in a Café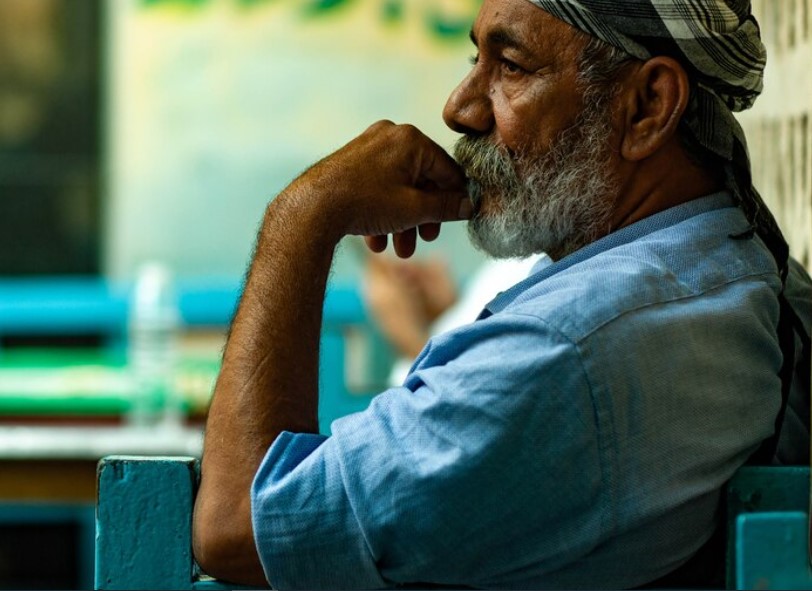 Abdul Qadir Traditional Café opened more than half a century ago, and it has had regular customers grow alongside it. Like many other cafes in Bahrain, it can serve either as a space for communal gathering, or as a haven for contemplation.Cafés like this are dotted all around Manama, offering travelers pockets of tranquility and authentic local food.Besides serving tea and coffee, a famous staple of Abdul Qadir is chickpeas served in small bowls alongside salt and vinegar.
Maghreb Prayers in Manama
During the holy month of Ramadan, communities come together to break their fast at the call of Maghreb prayers in Manama. Here, an empty parking lot is transformed, no longer welcome vehicles, but people instead. Although locals may gather outside like this, note that it is not due to the absence of phenomenal religious buildings. Bahrain is home to many spiritual spaces, and when walking its winding streets, you are likely to find stunning, significant places of worship. In fact, at the heart of the capital, alongside the bejewelled mosque one can find a church, a synagoge and a Hindu temple all within a one mile radius.
Spicing Up Your Journey
As you roam around the spice market, your senses are seasoned. The spices you see and smell add flavour to Bahrain's eclectic dishes.Spices in and around Bahrain have become iconic and synonymous with the region and its food – including the acclaimed meal Majboos.Travelers can learn about these rare and exotic spices, how to use them and what foods they enhance – including meat, stews, and curries.Visitors will be able to bring a bit of Bahrain back with them in the form of flavour.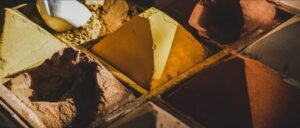 Traditional Bahraini Breakfast
Day breaks with breakfast, a staple meal that fuels the community ahead of their daily tasks.Balaleet is a traditional breakfast, typically enjoyed as a group. Its heartyness fills you up with the decadent flavours, making you grateful that you started your day on such a delicious note.This Bahraini breakfast spread consists of sweet vermicelli noodles topped with an omelette; "Bayd Tomat", scrambled eggs with fresh tomatoes; "Nikhee", chickpeas fried in a Bahraini-stye sauce; "Alo", sautéed potatoes with Bahraini spices; "Khubz Tanoor", traditional Bahraini flat bread. All of this is washed down with "Chai Haleeb", which is tea brewed in fresh milk flavored with cardamom.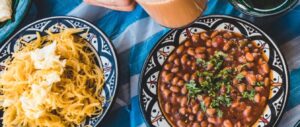 Bahrani Gold Souq
Gold is a staple in Bahrain's culture for several reasons. It can be bought as an investment, to complement the traditional dress, and even as an indication of love. In fact, Bahraini gold is held in the highest regard in the region and also serves as a key component in marriages as a gift for the bride.Whether you are a lover of love, of adornment, or of investment, the Gold Souq offers traveller three floors of bespoke jewelry to observe. You can soak up bold and beautiful gold pieces – pieces indicative of the brightness of Bahrain.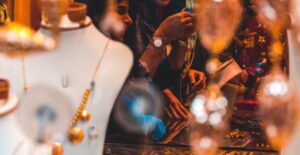 Traditional Bahraini Clothes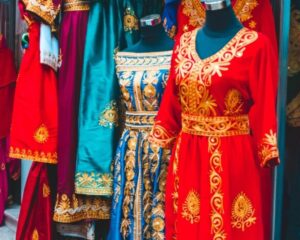 Sweeping through Bahrain's Souq Al Manama market, you'll notice that there's not only food to taste and jewellery to see; traditional wear is also on display, draping the streets with color.Traditionally, women wear abaya, a garment well-tailored to the local climate whilst also being designed with a modesty reflective of the culture and religion.Modest should not be confused with plain though.In fact, "Thoub Nashel" (festive dress) is typically brightly coloured and accessorised with stunning gold and pearls. This combination has created a look and fashion that has persisted for decades.
Prayer time
A child runs to the Al Fadhel Mosque during the call to noon prayer. Here, youth are taught to honour time and sacred moments of worship.The historic Al Fadhel Mosque has recently had its minaret restored by the Bahrain Authority for Culture and Antiquities in its original design and historical aesthetic. It continues to be a popular site for travellers.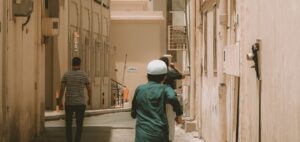 Clothing the Community
Fathallah Janahi, who works as a tailor in Souq Al Manama, took over the family profession at the age of 11, and has been clothing the community ever since.A part of men's attire in the Arab culture, a "thoub" is a traditional garment which is a long-sleeved robe that covers the entire body. They are versatile in nature and allow for comfortable movement.Traditionally, the men wear white thoubs to keep them cool during the summer season as white reflects the sun's rays, and the cut of the clothes allows air to flow around the body. During the winter, men can opt to wear darker colors made of thicker fabric.Today, although men around the country tend to wear western clothes in their daily lives, the thoub has not gone out of style as it is still worn during formal occasions, events, and even for work.Visitors have a chance to walk amongst and interact with local tailors, seeing first-hand how these beautiful, authentic garments are created.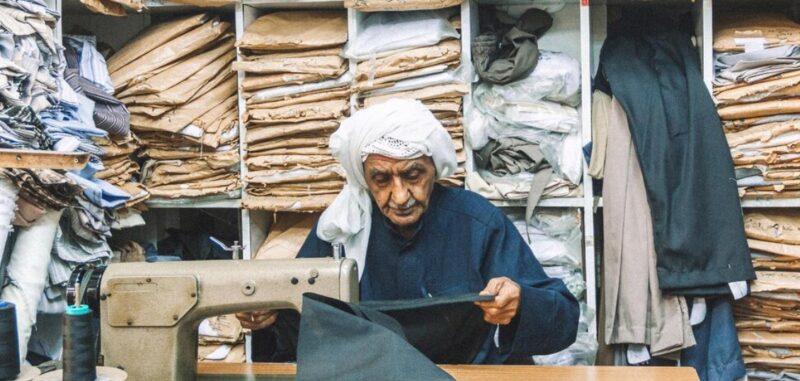 A Craftsman's Craft
Here, we see a craftsman practicing the art of forging metal into his desired shape to create a multi-purpose metal object. This craft is usually carried out by a blacksmith, a profession which has been a part of Bahrain's history, economy, and culture for centuries. Though no one can clearly determine as to when the craft originated in Bahrain, it is believed that there is no older blacksmith market than that of the one in Manama.The intense task of forging metal requires expert skill, precision, and the power to mould metal into an object that can be used. Throughout the years, the methods and locations of the famous blacksmith market in Bahrain has changed, but the dedication to the craft has remained the same.
Local Laughter
Manama has many attractions, but it is its people that bring life and light to the bricks and mortar, to the food and attractions.From fairs and concerts, to Bahrain's National Museum and water park, visitors can venture beyond the Souq Al Manama for a plethora of Bahrani experiences. It is the locals, however, that are likely to open the door to an adventure one would never have known existed.One thing you can be sure of, the people of Bahrain will leave you with stories that last a lifetime.

* Source: National Geographic