Last Friday, April 24th began the month of Ramadan, the month of fasting for Muslims. In spite of the lockdown and health quarantine imposed as a result of the COVID19 crisis, several Muslim artists, cartoonists, and illustrators wanted to commemorate the beginning of this Islamic celebration with the online publishing of illustrations and cartoons, that portray the fasting and other characteristic situations of this month.
Source: fundacionalfanar.org
These are some of the many images that artists have published online:
Happy Ramadan. Image by @khatte_arabic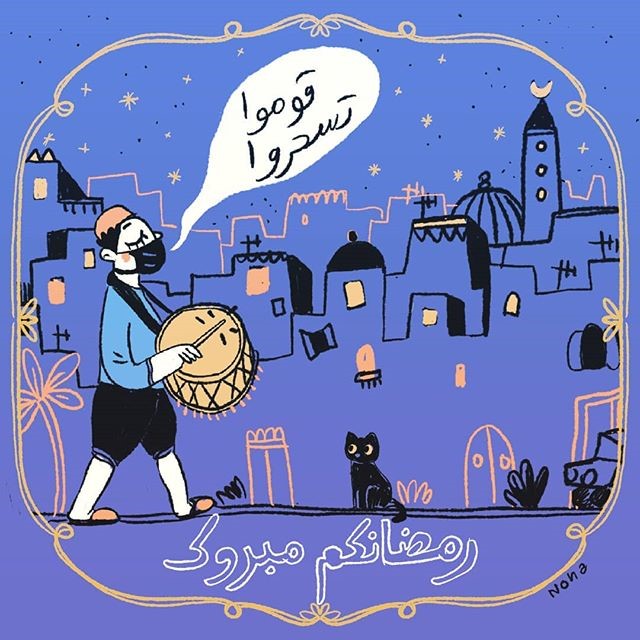 Wake up for the suhur! Have a happy Ramadan, by Noha Habaieb @Nohabaieb
* The sugur is the last food of the night, right before dawn, during Ramadan. The misaharati is the person in charge of waking up those sleeping with musical instruments, so they don't skip that food. On the celebration of the end of Ramadan, he walks through the neighborhoods he has passed through asking for an economic contribution for the work carried out.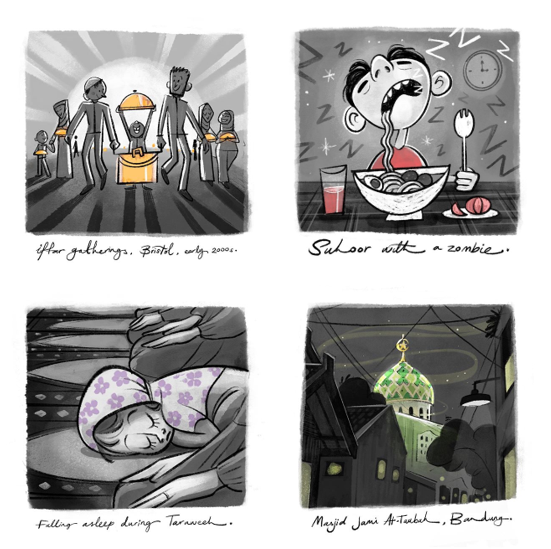 Meetings for the iftar (breaking of fasting) in Bristol, in the early 2000s. Suhur with a zombie. Falling asleep in the night prayers (tarawih). The mosque of Al Tauba, in Bandung.
Ramadan cartoon by Agnia MArdiya (@amardiyah).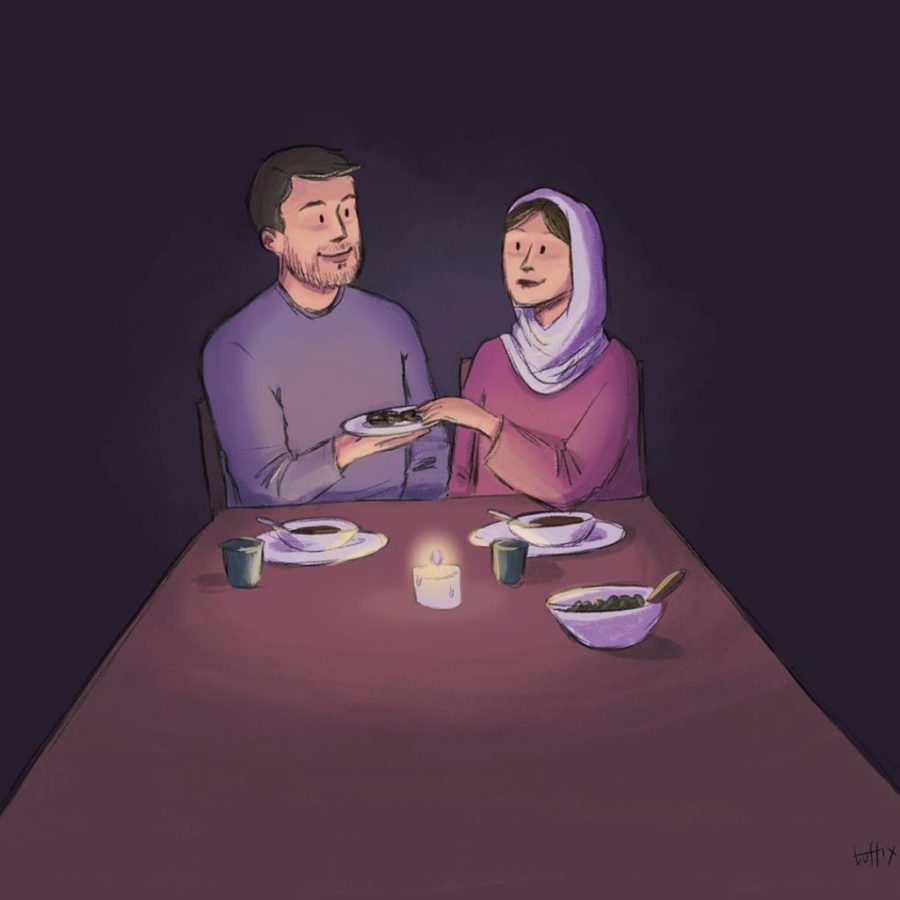 Every night we have a date… with dates. Image by Soufenia Hamed (@By_tuffix)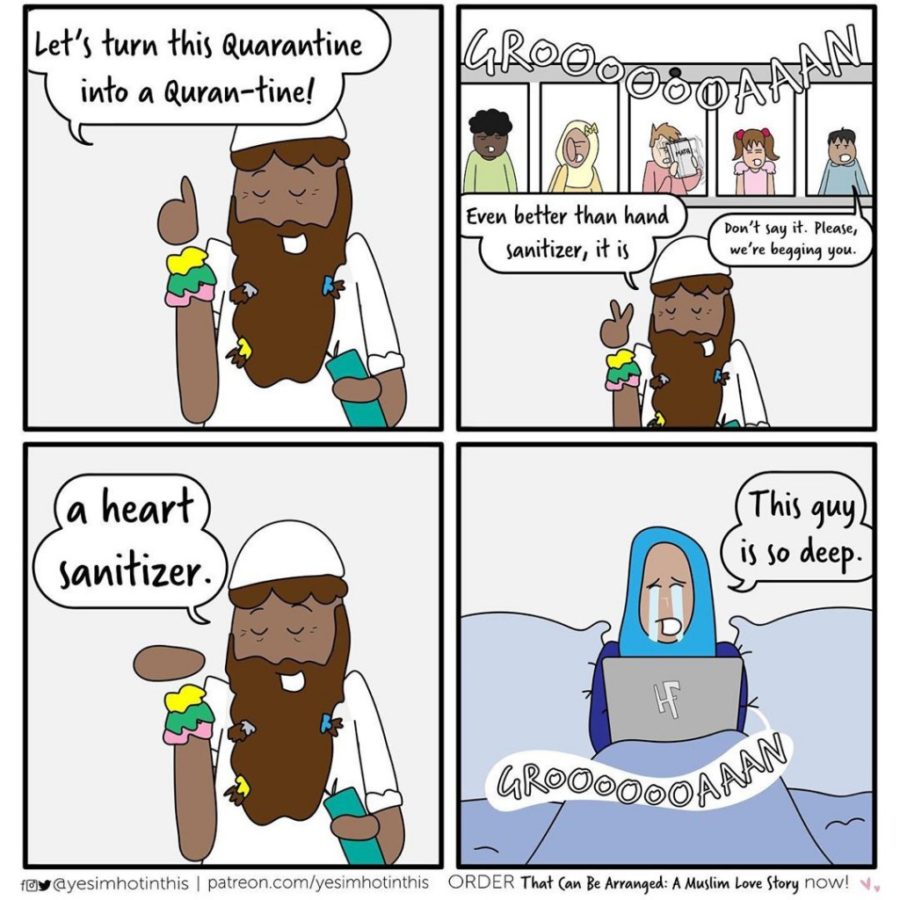 Let's turn this Quarantine into a Quran-tine! (Grooooaaaan) Even better than hand sanitizer, it is… -Don't say it. Please, we are begging you. – a heart sanitizer. –This guy is so deep. (Groooaaan)
Cartoon by Huda F. (@yesimhotinthis)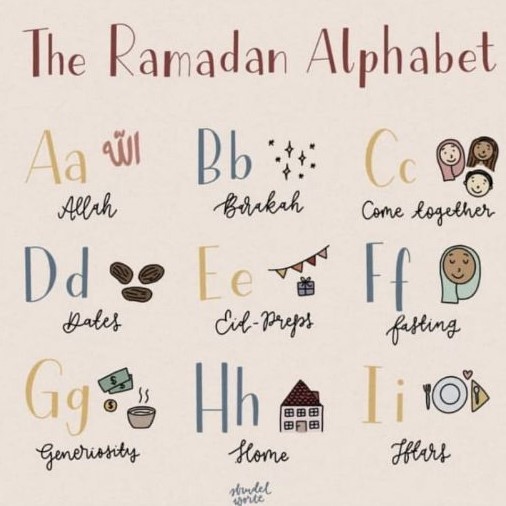 Ramadan's alphabet. Image of Esma Bošnjaković (@strudelworte)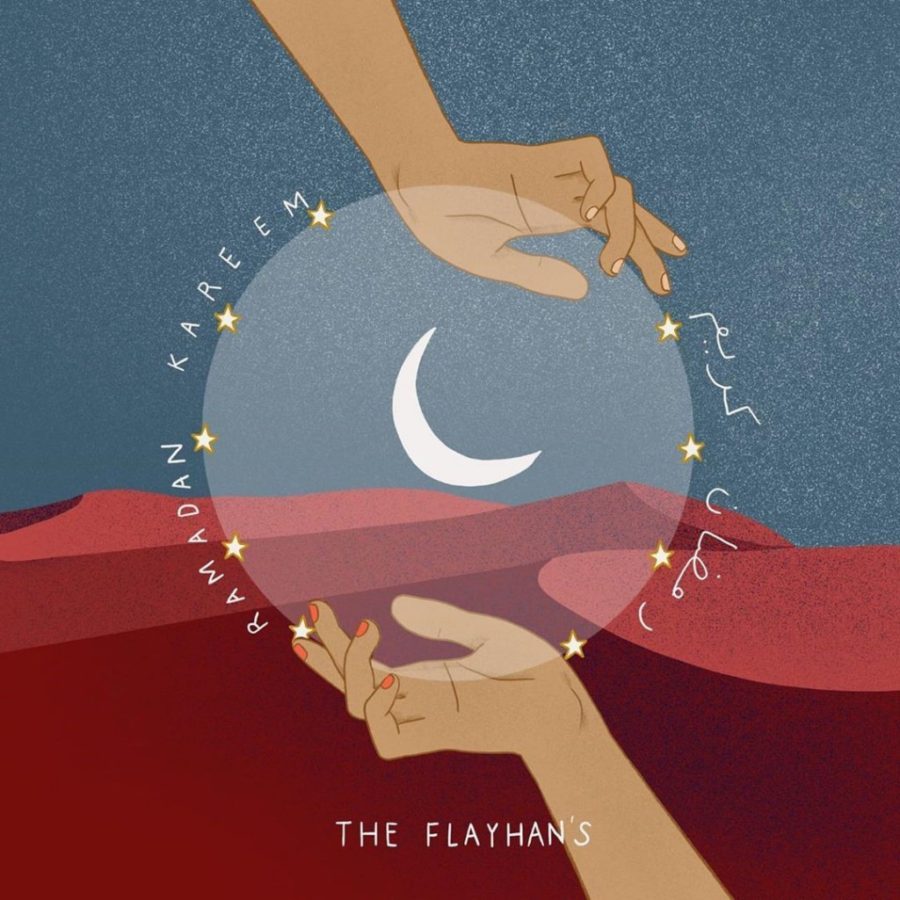 Happy Ramadan. Image by #nourieillustrations