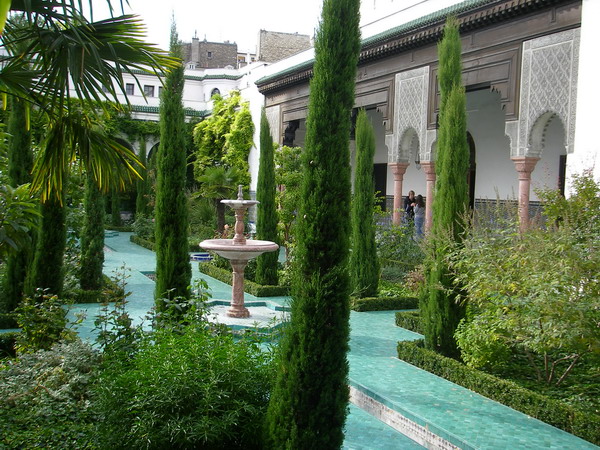 The Research Centre for Islamic History, Art and Culture (IRCICA), subsidiary of the Organisation of the Islamic Conference (OIC), is establishing a database relating to the Islamic sites and monuments which constitute the architectural heritage of the Muslim world.
This major initiative is made possible thanks to the generous sponsorship of H.R.H. Prince Sultan Ibn Salman Ibn Abdulaziz, Secretary General, Supreme Commission for Tourism, and Founder-President, Heritage Foundation (Al-Turath), Kingdom of Saudi Arabia. The program to establish a database was included in the work plans of IRCICA starting from 2006 and commended by the Islamic Conference of Foreign Ministers and the Islamic Conference of Tourism Ministers in their sessions held during the last two years.
The database program aims to register the Islamic archeological and architectural heritage assets around the world, depict them by recording comprehensive information on their history and present state, their environment, physical plan and features, past and present functions, restorations done, etc., and by that way, to contribute to their preservation, development and promotion worldwide. The database will include all sorts of information, in a way to meet the needs of all research disciplines and sectors of activity – archeology, architecture, tourism, etc. Establishment and maintenance of the database will involve regular updating. Focal points will be designated by each country, to provide the necessary information on their sites and monuments to IRCICA through an interactive on-line process.
In addition to data collected and elaborated by IRCICA, information is collected and provided to IRCICA by the government institutions and non-governmental organizations in charge or dealing with preservation of monuments in OIC member countries, and in other countries having Islamic architectural heritage. These data will be processed in the Central Base Unit operated by IRCICA using the internationally adopted criteria for the selection and collation.
The Database shall be treated as set of digital information to be kept on Internet which would include detailed information about up to 100000 Islamic architectural heritage  monuments to be entered in an estimated period of ten years. The information will  include descriptions of geographical location, photographs and plans, facts and figures, assessments of present condition and future prospects, for each monument.