As an American Muslim living in what I like to call the "Things Taken Out of Context Era," I am enthused about the idea of Muslims joining people of other faiths at the religion table to discuss theology and history in context. I hope to see the program responding to an urgent need for religious leaders of other faiths to understand Islam in order to disseminate accurate information on Islam from the pulpit.
Today, many are flocking to great institutions like Al-Azhar University in Cairo, Egypt and Dar al-Mustafa in Yemen to obtain higher Islamic education. It takes great planning and preparation to leave life here in the United States to make the journey across the world and live there for a prolonged period of time. While the opportunity to live and learn in another country attached to the beginnings and history of Islam is one of a lifetime, the option to create a center for learning and dialogue right here in the United States is one with immense benefits as well.
Last month, the Claremont School of Theology launched the University Project, which will include a graduate program for Muslim American clergy, to be added to existing Jewish and Christian divinity degree programs. This will be the first Islamic seminary in the nation, aimed to teach basic tolerance, but also to allow religious leaders across various faiths to partake in dialogue about Islam, Muslims, and the events taking place globally that are connected to the religion and to Muslim culture.
Endowed with the first Muslim Professor on staff, Najeeba Syeed-Miller, as well as a partnership with the Academy for Jewish religion, the soon-to-be Center for Advanced Islamic Scholarship has the beginnings of a future graduate school of its own.
According to some, this program is sowing the seeds for the first crop of "homegrown Muslim-American clergy". It's a novel move. It is also a move being taken up by the founders and organizers of Zaytuna College, an institution in Berkeley, California, promoting an "indigenized Islam," opening its doors in the fall of 2010.
Expectations from the Muslim community contain hopes for a mix of Eastern and Western teaching methodologies. Teachers who have studied abroad and are now teaching in the United States have been revered for their knowledge and scholarship; yet public speaking has not been a focal point. The accurate transmission of knowledge, especially involving translation of texts in Arabic, Urdu, Farsi, and others, and Middle and Near Eastern philosophy is crucial to teaching style. There is also a sense of urgency in understanding interpretation, especially in light of how abusers of Islam have misinterpreted text to justify violent agendas.
A new face of educators
A new homeland for Islamic education also means a new face of educators. We can hope to find a faculty ranging from the familiar Maulana so-and-so or Shaikh so-and-so to Brother Adam or James, or in this case Ms. Professor Najeeba Syeed-Miller. Here is yet another opportunity to learn about the diversity of Islam by showcasing a diverse Muslim faculty- an American Muslim narrative of its own.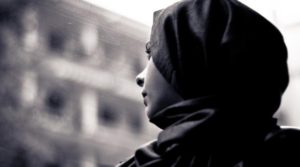 Returning to the "Things out of Context Era" concept, such an institution will hopefully not only educate people on how to understand Quranic text and mandates within the context of grammar, linguistics, and events in Islamic history, but also seek the greater picture- understanding Islam in the context of the American experience.
It might be earth-shaking for some who choose not to see America as a place where Islam can exist and co-exist with other faiths; some may even dismiss the idea and never accept that Islam can be learned and studied authentically in the West. Given this, there will be those who may close their eyes and ears to the clergy that come out of Islamic American seminaries. For some time, the generational divide between the immigrant generation and the generation that was raised here may linger, but the bottom line is that Islam is not defined by geographic boundaries, and neither is obtaining knowledge. There was a time when the flourishing city of Andalusia, Spain, a country so far from the Arabian peninsula, was the center of Islamic learning. Centuries later, we can find that this spirit resonates in a place just an ocean away from that old magnificent town…the United States of America. This is the place where people can once again discuss religion freely and people of all faiths can live side by side and learn from one another, just as they did in the golden age of Islam. These institutions are beacons for the progress of human relations across the globe.
The American Muslim community has much to rejoice over on this occasion, and so does the buoyant high school student who hoped to start a new tradition by inviting her local Imam to her high school baccalaureate ceremony- a ceremony with local clergy to add a spiritual dimension to the graduation events taking placing on campus. But after she left that school, the organizers did not think to include a representative of Islam at that ceremony the next year, possibly because Islam was not yet recognized as a faith that could pass on wisdom and a compelling message in unity with the rest. Here is to education, learning, and the inclusion of Islam and Muslims in the classrooms, corridors, and the auditoriums of America.
Source: IslamiCity