The Islamic Culture Foundation (FUNCI), in collaboration with the Caisse de Dêpot et de Gestion, has organised an photographic exhibition of Lucinda Simas Magalhaes  works called Maroc: du bleu à l'ocre, on 15th of February, in Rabat, Morocco.
The photos are accompanied by a selection of texts from the book "Marruecos, gentes, tradiciones y creencias", of the journalist and Responsible for the Maghreb Delegation of FUNCI, Yolanda Guardione. 
The proceeds from the sale of the photographs will be devoted to social projects undertaken by the Diplomatic Circle of Rabat.
Lucinda Simas Magalhaes, a Brazillian anthropologist, sociologist and photographer is an erstwhile collaborator of FUNCI and is currently living in Rabat with her husband, Brazil's ambassador to Morocco. Over the years she has lived in the country next door, she has travelled its length and breadth visiting the places off the beaten track pulled by the landscape, the people and the furthest most corners of the country.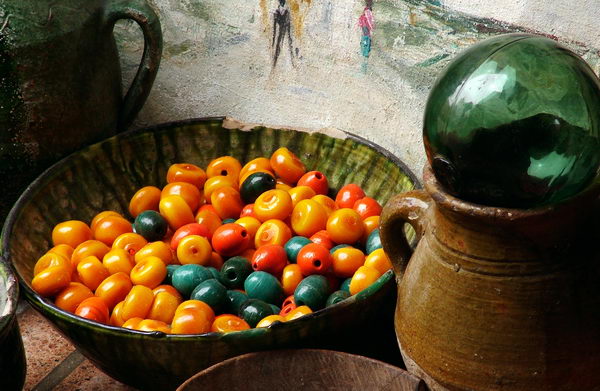 Her silent gaze is imbued with respect and Lucinda Simas has captured all the detail, gestures and those moments which normally pass unnoticed to the average observer. A gnarled hand hard at work, a stare or simply an object left by happen chance in a corner. All used to illustrate this exhibition in which shades of colour is the leitmotiv and the art of suggestion the appeal.
Dates: Del 15 to 29 February 2008
Venue: Plaza Moulay el Hassan, Rabat
Hours: Monday to Friday, 10am to 8 pm