In addition to international congresses and colloquia, the Foundation promotes debates and lectures on a wide range of socio-cultural subjects.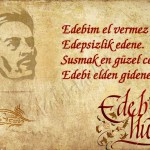 During the 2012 FUNCI organized a serie of lectures held by specialist in Archeology, Hydraulic and Medieval History in different Spanish towns, in order to present the re edition of the book El enigma del agua en Al-Andalus, by Cherif Abderrahman Jah. Among the main participants in this encounters we counted on Manuel Casares, from the Seville University; the Arabic philologist Federico Corriente, from the University of Zaragoza; the Director of the Biblioteca Viva de Al-Andalus, the Arabic philologist, María Jesús Viguera, the specialist on Medieval Numismatic, Rafael Frochoso, and the Historian Antonio Arjona, both from Córdoba. In Barcelona, we where assisted by the great Ecologist Ramón Folch.
Before this, and among this high-profile events, we can mention the celebration of the 750 anniversary of the great poet and Turkish mystic Yunus Emre, organised in 1991 at the Círculo de Bellas Artes in Madrid, with the collaboration of the Embassy of Turkey. On this occasion, lectures were delivered by Cherif Abderrahman Jah, writer Clara Janés and Spanish Poet Laureate Jose Hierro.
Also organised by the Foundation was the presentation at the Spanish National Library of two facsimiles published by Afinsa: The Book on the Utility of Animals, by the 14Th century polygraph Ben al-Duraybim, and the Ars Magna, by Spanish medieval scholar Raimon Llul.
In 1993, the Foundation coordinated (in collaboration with the Gregorio Sánchez Foundation), the debate "Bosnia: We All Lose", in which Julio Fuentes and Gervasio Sánchez, from the newspaper El Mundo, Hermann Tersch, from the newspaper El País, and Jose María Mendiluce, from the United Nations, discussed the implications and consequences of the war in Bosnia.
In addition to these, the Foundation has participated in the summer courses of the University of Buenos Aires in 1996, in the fall courses of the University of Cádiz in 2001, in the Forum de Política Feminista in 2001, and in an act organised in 2002 by the Asociación Mujeres por la Paz Mundial (Women for World Peace). It also participates annually in the activities of the Faculty of Pharmacy, at  the Complutense University of Madrid, programming lectures for students.