By Maria Jesús Viguera Molins*.
Universidad Complutense de Madrid.
Madrid, December 2015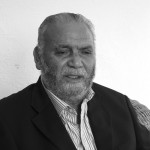 Professor Cherif Abderrahman Jah has been the President of The Islamic Culture Foundation since it was founded more than thirty years ago. Since that time, this NGO, assisted by a team of competent professionals, has published cultural studies of outstanding quality, striving to establish links between "East" and "West" and showing, here and now, the extent to which Islamic civilization has contributed to scientific, technical and literary life. This mission is unquestionably a major contribution to the ideal of living together in peace – something we all need in order to survive in these present times. Lack of knowledge and understanding lead to intolerance, and ignorance causes irrational fear and prejudice.
To transmit culture is to spread light. This is clearly stated on the website of the Islamic Culture Foundation: "the purpose is always  to contribute to development, to preserve the natural and cultural heritage,  to foster dialogue, to eradicate  prejudice…… always respecting the cultural identity of all peoples." This mission, expressed in FUNCI's numerous and fascinating activities, centers around the exceptional personality of  Dr. Cherif Abderrahman Jah, who captivates everybody with the nobility of his discourse and the depth of his wisdom.
His purpose and bearing identify him as a humanist, full of wisdom and peace. Born in Morocco and of Spanish nationality, his stature is universal because his teachings and writings promote mutual understanding as well as hope for each and everyone, and for the world as a whole.  FUNCI  is active in 22 countries, promoting intercultural values. This is of particular importance to offset and overcome the profound differences afflicting the world. It is a major endeavor requiring a solid foundation, and Dr. Cherif is at its centre.
When I first met him, during the eighties, I had just read a very special biography narrating the "Memorable Feats of Sultan Abu l-Hasan" (al-Musnad al-sahih al-hasan fi ma'atir mawlana Abi l'Hasan), a Marinid Sultan of the 14th Century, whose manuscripts (one of which is in the El Escorial Library) I translated and edited. It describes the ideals of moral conduct; a chapter in the book is devoted to the "friends" of God, portraying important Maghreb figures of that period, who were outstanding because of their virtue, prescience, wisdom, piety, asceticism, recollection and decorum. The men thus described in the Musnad were part of the great hagiographic literature of the Maghreb which I read from beginning to end, admiring the integrity of their lives. When I met Dr. Cherif Aberrahman Jah I could relate his image and conduct to those honourable patriarchs, much respected because of their innate harmony and altruism.
FRIENDSHIP AND ESTEEM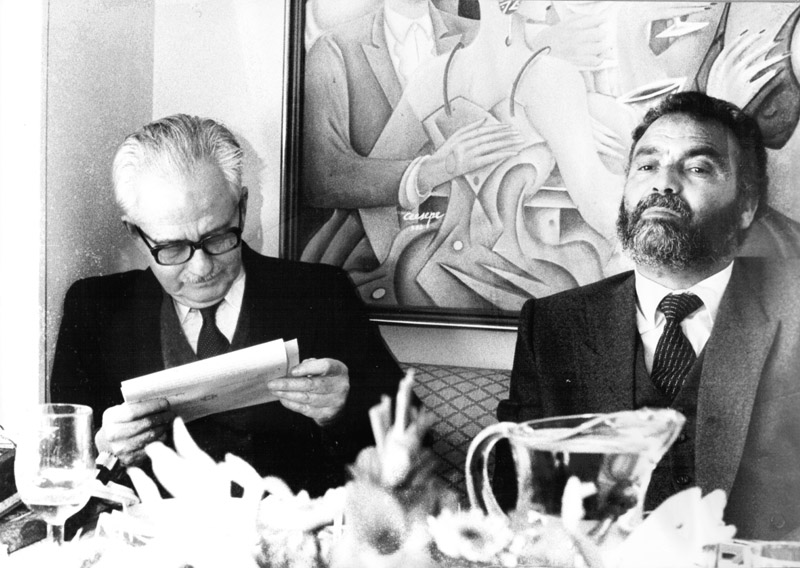 No It is in no way surprising  that he is listened to and held in high regard. I can bear witness to the extent to which he is admired both in Morocco and Spain, and surely in other countries as well. Suffice it to mention the friendship and esteem shown him by Don Julio Caro Baroja since their first meeting and throughout the eighties and nineties: On several occasions I had the opportunity see for myself the extent to which this prestigious Spanish historian and anthropologist acknowledges the merits of Dr. Cherif.
For me it has been a privilege, both from a human and a professional perspective, to take part in some of the activities organized and carried out by FUNCI, always under the leadership of Dr. Cherif. They range from Congresses, beginning in 1988 with the unforgettable First International Conference of Islamic Culture , "Aragón lives its History" (its proceedings  were published in 1990) until the Conference about "Islam and Constitutionalism: an Open Dialogue" in the "Biblioteca Viva de al-Andalus" (Fundación Paradigma Córdoba),  organized by FUNCI in the winter of 2015. Another area in which FUNCI demonstrates its scientific and technical excellence are exhibits, such as the major exhibition in the National Library of the Kingdom of Morocco, entitled "Qalam, fan al Kitab" (Rabat, 2010).  These are three activities where I can testify to the care shown and the good results achieved.
These are but three examples of a long series of accomplishments. Of course, – "by your fruits you shall know them" – there is much we can learn from Dr. Cherif and his works. Equally significant are his ideas, his writings and his statements, such as his paper for the Parliamentary Assembly of the Council of Europe  on The Euro-Islamic Dialogue  and the First International Manifest Against Islamophobia presented in 2003 at the "Círculo de Bellas Artes" ("Fine Arts Circle") in Madrid.
There is much more: in the seventh decade of his fruitful life, the Shaikh Cherif Aberrahman Jah has made the world a gift of culture and fraternity through magnificent examples of a humanism one can only hope will reach an increasing number of people around the world.
*María Jesús Viguera Molins (El Ferrol, A Coruña, 1945, Spain) is Professor of Arabic and Islamic Studies in the Universidad Complutense (Madrid), since 1983. In that University, she has headed for 12 years the Arabic and Islamic Studies Department, and has launched and headed the scientific magazine Anaquel de Estudios Árabes. Nowadays she runs the Biblioteca Viva de Al-Andalus of the Fundación Paradigma Córdoba, and is member of the SpanishRoyal Academy of History.