Dubai art auction nets $8.5 million
Thursday 25 May 2006, 0:27 Makka Time, 21:27 GMT
Orbits of Praise by Ahmed Moustafa fetched $240,000
Related:
Christie's eyes lucrative Arab market
International auction house Christie's has staged the first major international art auction in the Middle East, selling some paintings for more than $500,000 apiece and totalling sales of $8.5 million.
Wednesday's auction nearly doubled Christie's expectations of raising $4.5 million, much of which came from pocketbooks of Indian expatriates and oil-rich Gulf royals. Most buyers chose to remain anonymous.
Works included abstract paintings, calligraphy, photographs and sculptures from Iraq, Iran, India, Libya, Syria and Saudi Arabia as well as those of Western artists.
Among those commanding the highest bids were modern paintings from India's Progressive Artists Group, which was formed just after Indian independence from British rule in 1947.
A cartoon-like 1979 painting titled Numbers by India's Rameshwar Broota was the night's star, fetching $912,000 amid heavy applause.
Syed Haider Raza's painting Sourya (Sun), a row of three earthy shapes ranging from light to dark, reached $520,000, while his Ciel Bleu landscape sold for $330,000.
A handful of American works changed hands too, with Andy Warhol's black-and-white Double Mona Lisa reaching $163,200.
Alternative investment
Catherine Manson, Christie's spokeswoman, said:
"This has gone beyond our expectations. It'll be interesting to see whether a market develops for their works and whether the Mideast emerges as the next big art market."
Gulf Arabs have long been avid art collectors but until recently travelled to Europe and America to make their purchases.
With the ongoing oil boom funnelling hundreds of billions of dollars to energy-rich Gulf countries, Manson said it was time the international art market catered to the region.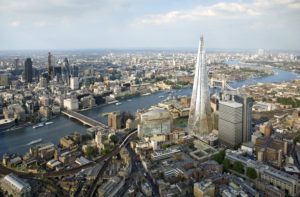 The London-based auctioneer opened its first Middle East office in Dubai in April, intending to push art as an alternative investment to real estate and stocks.
Organisers took the unusual step of banning photographers from the auction – and holding reporters far away from bidders – as a way to attract participation from media-shy members of Gulf royal families.
Dubai is considered an attractive art market because it is home to more than a million expatriates, including wealthy Indians, Pakistanis, Iranians and Europeans.
Aljazeera.net