In recent days we have been seeing brutal conflict between one religious community towards another, both sides blinded by hate and desire for gain. However Islam and the example both of the prophet Muhammad and the first governors clearly stipulate there should respect towards other communities, above all towards the Christian groups that were originally so close o the muslims.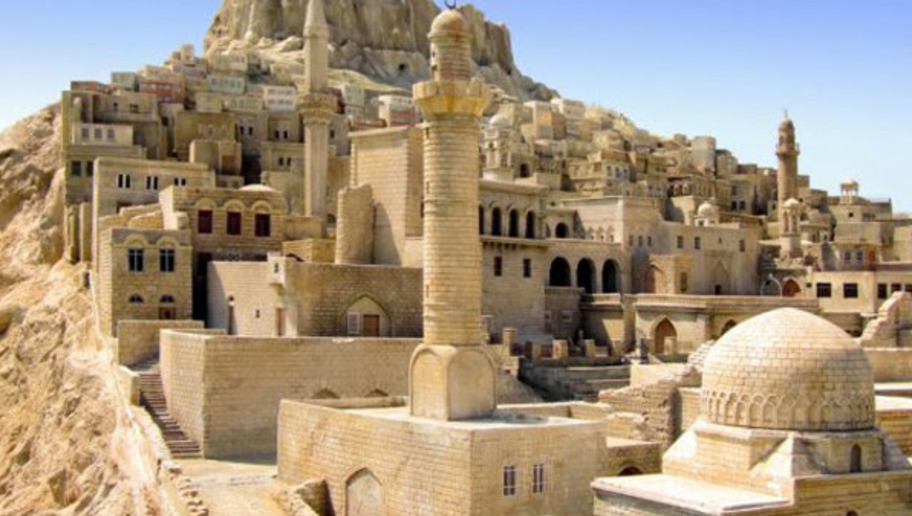 In the year 628 AD the prophet Muhammad (peace and blessings to him) bestowed a title, or Act of Privileges, on the monks of the Monastery of Catalina in Mount Sinai. This had numerous clauses which covered the rights of the Christians to protection, to freedom of religious celebration and movement, freedom to choose their own judges, to possess and maintain their own properties, the right not to be obliged to do military service and the right to be protected in case of war.
What follows is a translation of the document:
'This is a message from Muhammad ibn Abdullah, as a commitment for those who have adopted Christianity, both near and far, that we are with them. Truly I myself, together with the serfs, the auxiliaries and followers will defend them because the Christians are my citizens, ¡and by Allah! I will support them to oppose anything that does not please them. There is no order at all against them. Neither can their judges be expelled from their posts, nor their monks from the monasteries.
Nobody can destroy a house based on religión, nor damage anything in it, nor steal anything from it. Anybody who does this opposes the commitment of God and disobeys His Prophet.
Truly, they are my allies and they have my committed support against anyone who hates them. Nobody can coerce them to travel or to fight. The Muslims shall fight to defend them. A Christian woman should not be married to a Muslim without her consent.
Their churches should be honored. There should be no obstacle to their maintenance, nor any opposition to their sacred right to worship. No Muslim should disobey this commitment from God until the Las Day (the end of the world)'.
Respect the churches
For his part the second Khalifa of Islam, Omar ibn el Jatab, the real architect of the Islamic state, gave example with his way of life, and this will endure for centuries. When he conquered Jerusalem and entered the city in all modesty on a White camel, he was received in peace by Patriarch Sofronio himself.
Omar asked that he be allowed to visit the sacred sights: the Church of the Holy Sepulchre and the temple of Salomon, which the monk conceded, taking him personally to these places and inviting him to pray inside the Christian temple. However Omar declined, saying he did not wish to set a precedent that could be ill-interpreted in the future, in case some Muslims might feel a right to use churches in any way they liked, or have a disrespectful attitude in any other way.
Translation: Winnie Matos